Banding Together
Band and colorguard march their way to the top
This year's band and colorguard are making their way to the top by consistently placing higher in competition.
On Oct. 1, they placed 4th at the Driller Marching Showcase in Bakersfield with a score of 64.9; on Oct. 22 they earned 2nd at the Sierra Cup Classic at Fresno State with a score of 69.5
They wrapped up most recent competitions by placing 1st with a score of 70.5 on Oct. 29 at the Selma Band Review and 4th in the division championship at Golden West High School on Nov. 12 with a score of 72.5.
Band director, Janet Tenpas, said that based off of last year's scores and from talking with students, this year is stronger compared to last year. And there are more members.
"We have 78 members in our Marching Band and Colorguard. Eighteen of them are seniors," said Tenpas.
In addition to a lot of practicing, students participate in Band Camp.
"[We] practice, practice, practice! Band Camp is the week before school starts, then we have practices on Tuesday and Thursday afternoons as well as every day during 4th period," she said.
Students are also expected to practice at home so they are prepared.
Percussionist Melanie Ortiz has high expectations for this season.
"My goal for this season is to get better at my instrument," said Ortiz. "When I go to college, I hope to teach students how to play an instrument and read music."
This is Tenpas' first year at Sanger High, and seventh year teaching high school band, and the current groups have exceeded her expectations.
"We have had a couple of rougher years, and my primary goal was to help move us forward and start winning again," said Tenpas. "We also always want the score to go up from competition to competition, which it absolutely did."
The group earned Excellent, its highest score of the year.
"We came in 4th in the NorCal 4A Division, but out of combined NorCal and SoCal 4A Divisions, we came in 12th out of 26 bands. I think we had a great season," said Tenpas. "The goal is to always improve.
According to Tenpas, the band stills need to work on improving marching technique and staging (placement on the field) but she is is excited to see what's next.
"This has been an amazing experience for me to get to work with the talented and dedicated members of the Sanger High School Band and Colorguard," said Tenpas. "I would like to thank everyone for giving me a warm welcome, and I look forward to moving into Concert, Winter Percussion, and Winterguard season in the Spring semester."
Members of colorguard are working right beside the band and setting their own goals for success.
Junior Janessa Ramirez was inspired at a young age to be in colorguard.
"I did colorguard when I was in elementary school and my passion for it grew," said Ramirez. "The only goal I have is for this last competition, it is to just walk off the field knowing I did my best and leave it on the field."
Colorguard instructor Tracy Nieves said this year's color guard group is very determined and they are really great performers.
"This year the members have improved and learned a lot faster as well," said Nieves.
Their most recent competition took place on Oct. 29 at Selma High School.
"They placed 1st in their division as well as receiving high auxiliary which means they placed first specifically in colorguard," said Nieves.
She hopes students feel satisfied with themselves by the end of the season.
"…[And] they grow as individuals. I want them to be able to finish the season knowing they put their best foot forward."
Leave a Comment
Your donation will support the student journalists of Sanger High School. Your contribution will allow us to purchase equipment and cover our annual website hosting costs.
About the Contributors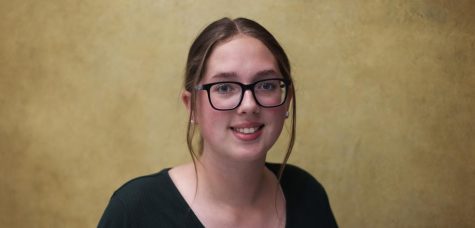 Emma Dennis, Copy Editor
Emma Dennis grew up in a small town called Yuma, Arizona and attended Alice Byrne Elementary and later moved around all through middle school. She has...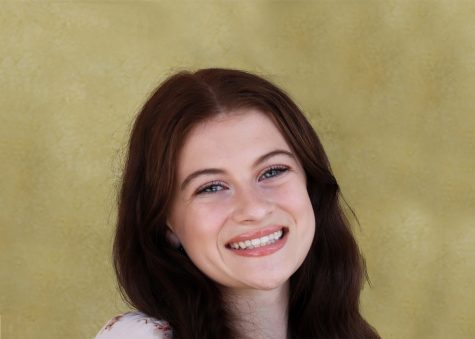 Christianna Schiotis, Editor in Chief
Christianna Schiotis, a senior at Sanger High School, was born and raised in Fresno. Before she started school, she was constantly in and out of apartments,...