Fundraising for cancer free world
Students represent Leukemia and Lymphoma Society
Over 100,000 students from around the United States, yearly, participate in a seven week expedition to attempt to raise money to help eliminate blood or tissue cancer.
More than $1.5 billion has been put towards research. This year, Sanger High School has two student representatives: Alyssa Tarango and McKenna Alvarez.
Tarango and Alvarez described the organization as, "LLS stands for the Leukemia Lymphoma Society. Our purpose is our honored hero Natalia. She was diagnosed with Lymphoblastic Leukemia at four years old. Day by day she is getting better thanks to LLS with generous donations everyday to help find new treatments."
Alvarez was inspired simply to give back to people.
"Blood cancer is such a horrible disease and I couldn't imagine what many families have to go through. I decided this was a great way to show my support," said Alvarez.
Tarango, on the other hand, was motivated by cancer victims.
"I was inspired by everyone who has had blood cancer and is fighting for their lives everyday," said Tarango.
Tarango's personal gain was nothing less than making a difference in the world.
While Alvarez was able to see other peoples life from a new perspective.
"To me this organization is a way to put an end to blood cancer. It was eye opening to see how this disease affects so many people. I want to be able to put myself aside and think about other situations with blood cancer," said Alvarez.
Tarango and Alvarez personally expected the school to raise $5,000. Tarango held multiple fundraisers to help raise more money: Dollars for Donuts, food trucks and Mock Rock. Alverez helped by getting sponsored by Healthy Blendz. However, the school representatives, Tarango and Alvarez, were able to fundraise around $10,000 for LLS.
"I expected the school to do well raising money because Sanger High has well respected students who care about making a difference. We raised around the amount I believed we would," said Tarango.
Alvarez believed that the amount of students would push them past their personal goals.
"Also because I believe that our students have kind hearts and would want to help the organization," said Alvarez.
Tarango would like to thank her teacher.
"I would like to thank Mr. Scott for donating around $5,000 to LLS from Mock Rock and the food trucks. I would also like to thank everyone who participated in the Dollars for Donuts in the advisory room."
Alvarez would like to thank anyone who donated.
"Thank you everyone who supported us through the campaign. You guys are helping make a difference. It was truly amazing seeing how much impact us student visionaries have made when we worked together to fund the fight," said Alvarez.
There are many ways to help support this organization: fundraise, advocate, volunteer, or donate. If you would like to donate or find out more information, you can visit lls.org.
Leave a Comment
Your donation will support the student journalists of Sanger High School. Your contribution will allow us to purchase equipment and cover our annual website hosting costs.
About the Contributor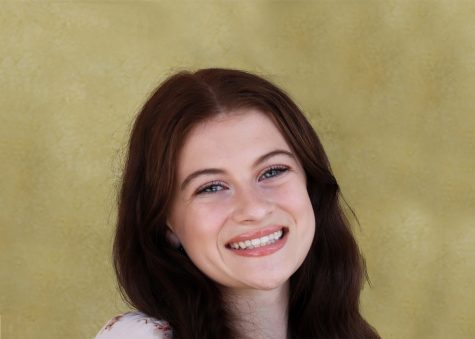 Christianna Schiotis, Editor in Chief
Christianna Schiotis, a senior at Sanger High School, was born and raised in Fresno. Before she started school, she was constantly in and out of apartments,...