Wrestlers in top 12 at state championship
Wrestlers Madison Love Robinson and Yvette Garcia placed in the top 12 in the California Interscholastic Federation (CIF) California State Championship for their respective classes on March 23 at Mechanic Bank Arena in Bakersfield.
Lailanie Vongnakhone placed top 16 in the competition in her respective weight class. The event was held To qualify for the event, athletes had to have qualified in the Central Section Master Championships.
Narciso Juarez, Head Boys and Girls Wrestling Coach at Sanger High, has been coaching the girl's wrestling team for six years. Juarez attributes the girl's high placement to, "their dedication to the sport and work ethic."
Yvette Garcia, a junior, has been wrestling since her freshman year. Garcia describes the sport as difficult, but a worthwhile pursuit.
"Wrestling is indeed a hard sport but it comes with many benefits," said Garcia. One of those benefits being the hotel trips that Garcia considers to be a significant memory from her wrestling career.
Garcia says the hotel trips are, "what brings [her] closer to teammates."
Lailanie Vongnakhone, a junior, is one of those teammates Garcia refers to. Vongnakhone has been wrestling for around four years.
Having placed in the top 16 at the state championships, Vongnakhone believes that her success stems from her dedication to her sport.
"What I attribute to my success in wrestling is trying to get better everyday while also trying to perfect the moves that I'm lacking in even putting the extra time to work on things I don't know," says Vongnakhone.
Madison Love Robinson, a senior, has been wrestling for two years. Robinson intends to continue to play in college, but isn't yet sure what college she'll play for. Robinson's favorite aspect of wrestling involves the adrenaline rush of the sport.
"It's the most fun you'll have in a sport, the team and just watching it is just amazing," said Robinson.
With the state competition marking the end of the girl's season, freestyle wrestling will now be available for the girls to compete in.
Vongnakhone admits that while she intends to participate in the practices, she doesn't believe she'll compete in any of the freestyle tournaments.
"I intend to get my grades up and eat because I did not like having to cut weight towards the end of the season,"said Vongnakhone.
Garcia, however, does plan to continue to compete in freestyle wrestling. Garcia says that she intends to participate in freestyle as to, "not only stay in shape, but to also work better on my skills for next wrestling season."
In recognition of the girls' efforts, Juarez holds the team of girls in high regard. Juarez describes the group of girls as, "dedicated, determined, and devoted." The girls team of three is placed in the top 30 in the state.
For students interested in joining wrestling, Juarez encourages students interested in the sport to try out.
"I would say it's a great opportunity to try one of the toughest and fastest growing sports in the United States," says Juarez explaining that students who are willing to try out, "would not regret coming out for the team."
Leave a Comment
Your donation will support the student journalists of Sanger High School. Your contribution will allow us to purchase equipment and cover our annual website hosting costs.
About the Contributors
McKenzie Jackson, Reporter
McKenzie Jackson is a 16-year-old high school student. She grew up in Fresno, but is a part of the Sanger Unified School District. She attended John Wash...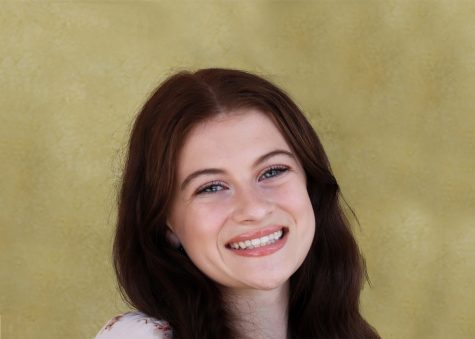 Christianna Schiotis, Editor in Chief
Christianna Schiotis, a senior at Sanger High School, was born and raised in Fresno. Before she started school, she was constantly in and out of apartments,...