Badminton makes the birds fly
The varsity girls badminton has a team of singles and doubles when coming into their new season of their sport. The head badminton coach, Jon Foster, chose this sport to get a change in pace than the football season that he also coaches.
"One of my friends is the coach at Clovis High and talked about how it was a nice change of pace from football and a fun sport and group of athletes to coach," said Foster.
Foster's main goal is to be able to give the girls everything they need to be successful in their sport.
"My goal is to do all that is my power to give the players what they need to be successful and meet their goals of competing for and winning CMAC as a team and individually," said Foster.
Foster wants to keep the positive opportunities for these girls going by coaching them.
"Majority of the girls who play badminton don't play another sport and I wanted to be a part of keeping this opportunity for these athletes to be a part of Sanger High and contribute to the positive culture of the campus and athletics," said Foster.
Foster says a few of his favorite things about coaching this team is to get to know the different types of athletes on the campus.
"It is a nice change of pace from coaching football, being able to get to know and support a different group of athletes on this campus, lastly and probably most fun is being able to jump in and scrimmage with the girls," said Foster.
Sanger High School junior, Valeria Covarrubias, makes sure she gets all her school work done during school hours.
"I try to make sure I get all my assignments turned in during school hours so after school I can focus on sports, family, and me time," said Covarrubias.
Sanger High School senior, Samantha Vang, juggles her sports life and outside life in a balanced way.
"Usually, I practice at school then come home and take time for myself and family. I get my work done after that but I try to complete it in class. I sometimes get extra practice whenever I can on the weekends," said Vang.
Like Vang, Jessica Nijjar, a senior, likes to spend time with her family.
"I like to listen to music and go on walks with my family," Nijjar said.
Nicole Yang, a senior at Sanger High on the varsity badminton team also devotes her time to other extracurriculars.
"Clubs green team and asian club, no other sports," said Nicole Yang.
Nicole Yang invites her family and friends to her games to keep them in the loop of what goes on in her life.
"I try to invite them to games so I'm able to catch up with them, plan things outside of school hours as well," said Nicole Yang.
Brenda Yang, another one of the varsity players, no relation to Nicole Yang, says it gets stressful but she takes her time with everything she does.
"It can be stressful at times, but I've learned that if I do one thing at a time and don't push myself, then it makes me feel a lot more at ease," said Brenda Yang.
Brenda Yang's family and friends are the people that motivate her the most.
"What motivates me are my friends and family because they are always encouraging me to strive to be the best I can be," said Brenda Yang.
Like Brenda Yang, Nijjar also is motivated by her family.
"My family and teammates help motivate me," Nijjar said.
Vang shares her feelings of how the badminton team should gain more recognition because of how hard working they are.
"Although badminton doesn't get much recognition and is thought of as an easy sport the team still works hard each and every day to continue getting better.
"They put hard work and dedication into their spot and I think that's what people don't see," said Vang.
This sport brings all girls closer together as a whole and puts into perspective how hard they truly work together.
Leave a Comment
Your donation will support the student journalists of Sanger High School. Your contribution will allow us to purchase equipment and cover our annual website hosting costs.
About the Contributors
Anaya Ponce, Features Editor
Anaya Ponce is a senior at Sanger High School who grew up in Fresno with two sisters and one brother. She attended Olmos Elementary School, Kings Canyon...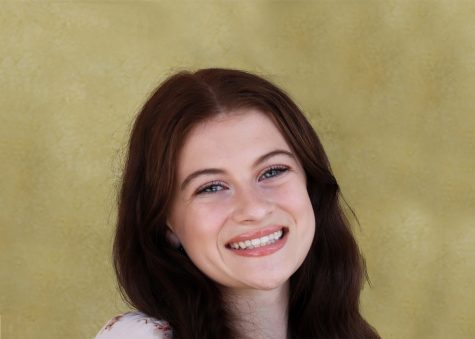 Christianna Schiotis, Editor in Chief
Christianna Schiotis, a senior at Sanger High School, was born and raised in Fresno. Before she started school, she was constantly in and out of apartments,...