Educational careers with children
High school students help shape future generation
The Education Pathway provides a college class called Careers with Children, which allows high school students to interact and make genuine connections with preschool students.
Lisa Dixon, the teacher of Careers with Children, has prior experience other than working at Sanger High School.
"I have taught for Fresno and Clovis Unified School Districts, Fresno State's Programs for Children, and private preschools," said Dixon.
On top of her extensive experience at other schools, her years of familiarity in the classroom is even more impressive and commendable.
"I have taught off and on, in various schools and districts for about 30 years," said Dixon.
Damariz Salinas, a student in Careers with Children, hopes to be a teacher.
Salinas shared how spending time with the kids has taught her more than just child development.
"I've learned that teaching isn't just about presenting students with knowledge. It's about understanding your students, figuring out the best ways they learn and deal with new situations, and helping them adapt to whatever new knowledge you're trying to teach them," said Salinas.
"The preschoolers especially have taught me that regardless of stereotypes about how certain age groups may act, every child has their own unique personality and way of
seeing the world," she added.
Jorge Ceja, also a student in the class, explains what the time in the class has made him realize.
"I think this has made me think about what type of teacher I want to be, but hasn't changed my perspective. I've enjoyed it a lot for sure," said Ceja.
Dixon believes that positive teacher-student relations are important.
"It builds trust, understanding, and connection. They create an atmosphere of mutual respect and acceptance.
"When high school students develop positive relationships with the preschool students, they are able to support the children's growth and development because the children trust them and enjoy learning from them," said Dixon.
Salinas said they develop important relationships with the kids.
"We work with all of the children, sometimes as a group and sometimes individually. After a while, the preschoolers will start waving to you as you walk in, or choose you to read a book to them," said Salinas.
"The preschoolers are surprisingly friendly and social, so even when you haven't interacted with them much, they'll still come up to you and ask you to join them in a game," Salinas added.
Ceja similarly has created relationships with them.
"I would say I'm a role model/friend to all the students," said Ceja.
Salinas believes the student and child relationship is critical.
"The preschoolers will need help with certain things that they aren't capable of doing themselves. We [my classmates and I] help the preschoolers learn about the world around them, to develop emotionally, to learn to do things they may struggle with, and to help them with things that they aren't able to do yet. In return, the preschoolers teach us about themselves and how to react in different child-related situations," said Salinas.
Ceja also agrees that the relationship is essential.
"It is important to have someone older in order for the kids to have a good idea of things like manners and social interactions so then they could try and mirror those things and develop," said Ceja.
Dixon goes one step further to tell us how this class and its experience will help them in the future.
"My students learn not only about child development, early childhood education, and preschool management but they learn a lot about themselves," Dixon said.
"They learn new ways of interacting with others, conflict resolution, ethics, creativity, flexibility, and how to observe, assess, and support children's development," she added.
All of these skills transfer into adult life and into the work environment. So in many ways, it prepares my students for the future, Dixon said.
Leave a Comment
Your donation will support the student journalists of Sanger High School. Your contribution will allow us to purchase equipment and cover our annual website hosting costs.
About the Contributor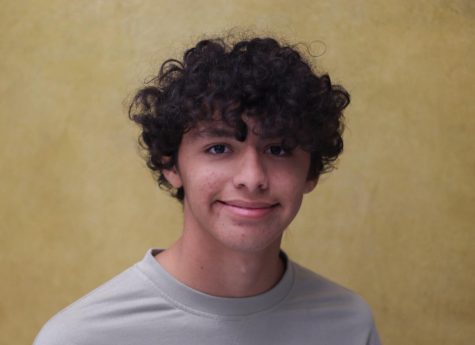 Michael Mendoza, Reporter
Michael Mendoza was raised in Sanger with his one sister Iris and three dogs Kevin, Charlie and Pearl. As a child Mendoza played various sports, including...