Rising to the top
Sanger High student ranks number one in senior class
Amrit Singh is ranked the highest among all other students in the Class of 2023, a position he has maintained since freshman year.
Singh focuses most of his time on doing homework and college applications.
"In total about four to five hours a day. Every now and then I'll take a break to eat or relax, but I'm often busy with homework and college applications up to when I sleep,'' said Singh.
Aside from all the hard work Singh puts in, fellow classmate Ethan Karr said his friend has a silly side.
"I would describe Amrit as fun, dedicated and although you may not know it, pretty silly," said Karr.
A motivation that Singh has to work hard is his family.
"I work hard to make my family proud and that their support is not going to waste. Equally, having the highest grades allows me to feel like I stand out. I want to be known for a reason I can be proud of as well," stated Singh.
Singh has always been on top of his work all four years of high school. Nikki Le, Singh's old chemistry honors and AP Chemistry teacher, also believes he is a fantastic student.
"Amrit was always incredibly hardworking and so supportive of his friends and classmates. He would always attempt the problems and go above and beyond in his understanding of the chemistry topics,'' stated Le.
With all the classes and subjects in school Singh prefers math and science because it's a challenge.
"I love math and science. I enjoy the challenge it has to offer, I'm used to it as an engineer. The topics and hands on labs in my science classes are also really interesting to me,'' said Singh.
A great attribute Singh has is his discipline no matter how hard the work is he'll always work to complete it.
"Just like everyone, Amrit doesn't enjoy doing homework, essays or projects but he always will and if he doesn't understand something he'll work at it until he does,'' said Karr.
Singh has always stayed on top of his assignments.
"[He] asked questions beyond what was expected and is always willing to support,'' said Le.
After high school Singh plans to attend college.
"I plan to attend a four-year college like MIT or UC, where I will get a bachelor's degree in computer engineering,'' said Singh.
Many students are impressed with Singh's drive and accomplishments.
"He's truly someone to aspire to even though everyone knows he's smart. I feel like a lot of people just think it's talent, but trust me he really does put a lot into being as smart as he is,'' said Karr.
As a future career, Singh hopes to become a project manager for an engineering company or own his own corporation.
"Rather than being the unknown engineer who works for all his life, I want to be able to stand out and make really good pay,'' said Singh.
Le believes he will do great things in the future.
"Amrit is incredibly easy to talk to and I know that whatever he wants to do with his life and career," Le said. "The people who will get to work with him will enjoy him on their team."
Singh admits that it's not always easy and he sometimes has struggles.
"I have a habit of perfecting every little detail in any assignment I do. Often during essays, I will stare at my screen for two hours trying to make the perfect sentence,'' said Singh.
Singh is a very positive person who is always willing to help or give advice to those who need it.
"There is never a problem with asking for help, nor should anyone be judged for it," Singh said.
Singh said he is not the perfect student.
"I may be seen as a perfect student, but even I make mistakes regularly and struggle at some points," he said.
"You shouldn't worry about annoying someone or be scared of being wrong because at the end of the day, we all have struggled before," said Singh. "It's a way to truly grow."
Leave a Comment
Your donation will support the student journalists of Sanger High School. Your contribution will allow us to purchase equipment and cover our annual website hosting costs.
About the Contributors
Isaiah Tristan, Sports Editor
Isaiah Tristan grew up in Fresno. He attended John Wash Elementary and Washington Academic Middle School. He now attends Sanger High School.  Isaiah ...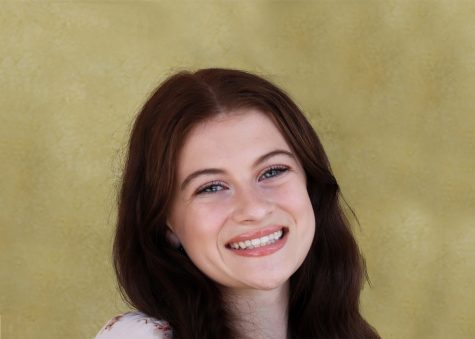 Christianna Schiotis, Editor in Chief
Christianna Schiotis, a senior at Sanger High School, was born and raised in Fresno. Before she started school, she was constantly in and out of apartments,...