Bedrosian bros plan for college
Most high school athletes won't take talents to the collegiate level, but two tennis brothers, Michael and Matthew Bedrosian have set sights on pursuing tennis after graduation.
Sanger High School Head Tennis Coach Jeremy Warkentin believes in the brothers and their on court tennis prowess.
"Michael and Matthew are extremely talented and have very well-rounded games. They are able to make adjustments during matches and exploit their opponents weaknesses," said Warkentin.
Michael said he has learned a lot over the years after discovering a love for the game.
"The first time I picked up a racquet was the first day of 7th grade and I have been taking it seriously ever since. Tennis has taught me that in order to have a shot of success you have to put in a lot of work," he said.
Matthew is only a sophomore but he has been playing tennis for five years.
"I like to compete," he said. "I also enjoy playing on the tennis team and achieving goals together."
Warkentin shared how Michael has evolved on the court.
"He went from a number three player on a team that was not very competitive as a freshman to being one of the top 3 to 5 players in the entire section and leading a team that is ranked third in the section this year. Every single aspect of his game has dramatically improved," said Warkentin.
He added that Michael has matured.
"He has also developed his leadership capabilities. I have complete trust in him as a leader, and he sets the tone for our team on a daily basis. His work ethic is unmatched, he is a team player through and through, and he motivates his teammates to be better every single day," said Warkentin.
Michael and Matthew are stand outs in the league because they put in a lot of hardwork.
Michael has been undefeated during the last three years during league games and Matthew follows right behind him being undefeated for the past two years.
Family is an integral part of the brothers' success. They are supported and strengthened by the encouragement they get from family.
"They have helped me achieve my goals and provided resources for me," said Matthew.
Michael agreed.
"My family has been supporting me every step of the way on my tennis journey," he said. "They do everything they can to make sure Matthew and I are in an environment to succeed."
He added that Matthew pushes him to better and train harder "not only on court but everything we do," said Michael.
Michael recently signed to play tennis at Concordia University in Nebraska.
Leave a Comment
Your donation will support the student journalists of Sanger High School. Your contribution will allow us to purchase equipment and cover our annual website hosting costs.
About the Contributor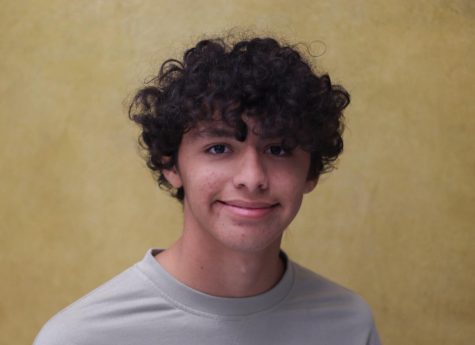 Michael Mendoza, Reporter
Michael Mendoza was raised in Sanger with his one sister Iris and three dogs Kevin, Charlie and Pearl. As a child Mendoza played various sports, including...