Ready to respond
Students get fire fighting experience
One of the more hands-on courses being offered at Sanger High School is the urban role fire fighting class.
It is designed to prepare students for urban and rural fire related tasks and safety procedures. It's also a class where students spend a lot of the time outside instead of indoors.
Instructor Rory Smith said students who complete the class and then the following year take a wildland class at Reedley College can become seasonal firefighters or they could choose to go onto the Fresno City College Fire Academy,
"The urban role fire fighting course is a class for young men and women that are interested in careers in the fire service." said Smith.
It also counts as a PE credit because this class has high physical activity and exercise.
"A lot of physical training which involves emergency medical service skills and training in fire fighting skills is practiced," said Smith.
"Once completing my class, they will get their EMR and CPR card and you have to be 16 to receive those," said Smith.
Smith said on average he has had from 10 to 25 students in the class.
"A future goal is planning to do more recruiting of students for the class and start building an obstacle course on the west end of the track," Smith said.
Using lessons and tasks taught in this course has shown to be helpful in a student's future.
"I have students from past classes that will volunteer their time to help with the fire activities training," Smith said.
Smith has had several past students go on to get jobs in fire departments all over the valley.
"Being in the fire service is the most rewarding job there is. If you enjoy helping people, working hard and always learning new things, this class is for you."
Senior Aiden Muehlhaus said he enjoys the overall experience of the class and wished everyone knew how much the class could help them in the future.
Performing medical assessments is the most important thing Muehlhaus learned in this class and he hopes to one day be employed by Cal Fire.
"I'm involved with rugby and want to follow up with fire fighting," Muehlhaus said about his plans after graduation.
Muehlhaus recommends this class to his friends and family.
Junior Deyda Hernandez said she enjoys learning how fire fighting works and how they get to go to the fire station.
"I wish I knew before taking this class that everytime I'm late to the class I need to do pushups," Hernandez said.
Hernandez learned that there's different types of fire trucks and the history of the firefighters.
"What I want to do after I graduate is to go to Reedley College and continue my goal of becoming a firefighter," Hernandez said.
"Honestly, I would recommend this class if you're into these kinds of things, it's really fun at times and you get to go on field trips," said Hernandez.
Leave a Comment
Your donation will support the student journalists of Sanger High School. Your contribution will allow us to purchase equipment and cover our annual website hosting costs.
About the Writer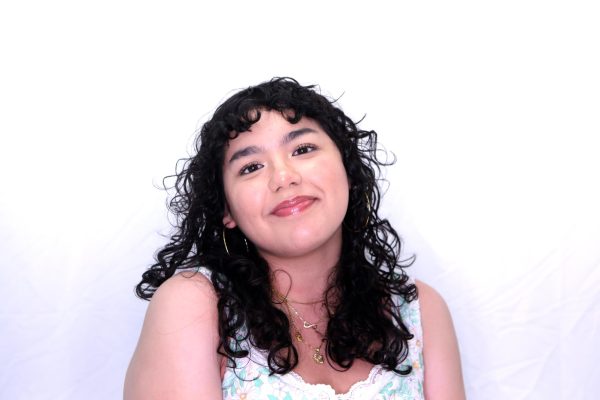 Miley Araujo, Opinion Editor
  Araujo grew up in Sanger and went to Madison Elementary, Washington Academic Middle School and currently attends Sanger High School. She has three...