A prestigious academic achievement
Students in CSF for four semesters
The California Scholarship Federation is the oldest academic and scholarship organization that places a strong emphasis on academic excellence and volunteerism for high school students in California. Scholarship-based CSF membership is awarded following the receipt of each semester's necessary grades. Given their hard work and dedication, lifetime members receive special privileges.
Nikki Le, advisor, has been the club advisor for four years and talks about how members can be chosen.
"Students can apply starting the spring of their sophomore year and need to have a minimum of 10 CSF points according to the class list approved by the state organization," said Le.
Becoming a member of CSF is not only advantageous in and of itself, but also has additional benefits, particularly if you meet the requirements to become a lifelong member.
Le stated, "Life members who qualify by the spring of their senior year are excused from their senior spring finals, they can sit closer to the front at graduation and earn gold cards and tassels to wear with their graduation cap and gown."
CSF takes the initiative in helping their peers in every way they can when it comes to volunteering and community service. "Many CSF members are involved with different volunteering organizations and even help tutor other students in the tutoring club," Le stated.
Because it is more distinguished and requires applications, CSF differs from other clubs on campus.
"Students need to apply to join each semester they want to be a part of CSF and there is a minimum point requirement in order to qualify for CSF," said Le.
Students must complete requirements to join CSF due to its famous attributes.
"Students in CSF are known to have good academic standing which is why they are excused from their final spring of their senior year," Le lastly added.
Many students join CSF for a variety of reasons.
"I joined because I wanted to get out of finals and become a lifetime member," said lifetime member Cassandra Vacio, "I was allowed to go to Santa Barbara University with CSF," Vacio added.
Rayne Saucedo, another lifetime member, adds on her reasons for joining CSF and what led her to become a lifetime member.
"I was influenced to join CSF due to my friend also being active within the program," said Saucedo.
"The benefits encourage me to do CSF, especially off campus opportunities," Saucedo added.
These students proceed to discuss the benefits CSF provides to the community and themselves as well as what makes it unique.
"Allowing students to attend trips where they can tour university campuses," Artemio Leon contributes, "It also opens up more educational opportunities," he adds.
Saucedo also adds, "CSF contributes to giving the community further access to ranging universities and the culture there."
CSF provides opportunities for students to visit college campuses, such as field trips to institutions in California. CSF has a tradition of doing this.  But, there are also aspects that set CSF apart from other campus clubs.
Saucedo continues to say, "CSF differs from other clubs on campus as it gives students benefits for achieving academic success."
Vacio lastly adds, "It allows you to get out of finals once you become a lifetime member."
You can join the CSF remind @sangercsf for more information and updates.
Leave a Comment
Your donation will support the student journalists of Sanger High School. Your contribution will allow us to purchase equipment and cover our annual website hosting costs.
About the Contributor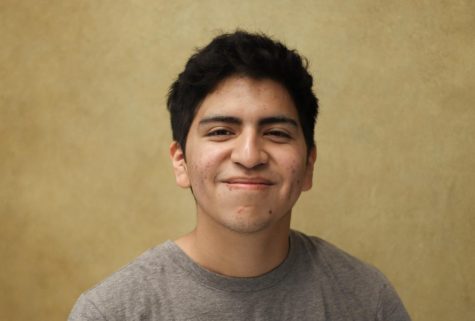 Aaron Castro, Reporter
Aaron Matthew Castro was born in Fresno and was raised in Sanger  He was born on June 16, 2005.  He currently attends Sanger High School, but also he...