Ready. Set. Action! Video Club captures the moment
The video club is one of the many clubs this year, and its main focus is to bring students at Sanger High together to explore their photography and filmmaking skills for fun through a meeting once a week.
"The video club is a Sanger High School organization for video enthusiasts. Students join by attending the Video Club meetings on Thursdays after school," said Zhon Kuraspediani, the club advisor and the Digital Arts teacher.
Although the meetings can shift from dates, Kuraspediani said the club meets on Thursday from 3:30-4:30 P.M.
The club welcomes any talents that are based in video.
"They would include but are not limited to storytelling, operating video equipment (mics, lights, cameras, etc.), and video editing," Kuraspediani said.
Chloe Boscariol, Video Club President, runs the club meetings, "[I also] create our meeting agenda of what is important to us. I run the club alongside my other officers and groups," said Boscariol.
Boscariol believes that productive talents in this club aren't the key factor.
"To me the most important talent for video really is collaboration. Being able to collaborate and work together as a team in order to advance and make our club better," Boscariol said.
Sophia Estrada, a club member, said her talents are in cameras and also a little bit of editing.,
"I am still learning more about editing videos," Estrada said.
Kuraspediani explains that the club also helps out with the Apache Notes.
"The Video Club benefits the community through visual communication. The video club prepares videos to promote community events and businesses in collaboration with the Advanced Digital Video class and the Apache Notes," Kuraspediani said.
Boscariol added, "Our club benefits the community by putting out information that's important and sharing messages through video. Originally we would attend Universal Studios each year but that's still being decided."
Estrada said the club helps people out with events and to stay on top of the school's events and stuff happening, she also adds that it's entertaining.
"Only students who want to participate in the Video Club contribute. They contribute by attending meetings, fundraising, and producing videos," Kuraspediani said.
Estrada added that everyone contributes just by being there and volunteering when needed and doing the jobs they are assigned to.
"Video Club is incredibly collaborative; it's up to everyone to succeed. We love working together as a group to do great!" Boscariol said.
Even though the club is for enjoyment, the club members are juggling school and the club.
Boscariol admitted, "Being president can be overwhelming but I manage it. Have the play going on currently and the Video Club is a lot."
While Estrada said, "In my opinion no it's not. It helps out even when I'm stressed about my grades and the club/class. It's not hard to balance meetings and events because the meetings aren't long."
The Video Club has some plans for fundraising.
"Right now we are fundraising for club t-shirts. This is important because the t-shirts provide an identity for our members," Kuraspediani said.
Boscariol adds, "We are currently fundraising for more equipment to make our videos better for you."
Estrada said that they're fundraising for club shirts, field trips and more.
Kuraspediani said the club is different from the actual class.
"The Video Club is different from the video production class because there is not a curriculum for the Video Club, it is run by a student governing board that consists of the Video Club President, Vice President, Secretary, and Treasurer. There is not a grade associated with participating in the Video Club, it is funded entirely through fundraising efforts that are decided upon by club members, and decisions are made for the club through club meetings and member votes," Kuraspediani said.
The club helps create ideas and manage classroom things, while the class creates the video production.
"The video club focuses more on the behind the scenes of video production, money for equipment, trips, and shirts. As a group in general we all are passionate about video and enjoy doing well," Boscariol said.
Estrada briefly concluded that the class is all about doing the Apache Notes and it's for a grade, the club is to have fun and to create things.
Leave a Comment
Your donation will support the student journalists of Sanger High School. Your contribution will allow us to purchase equipment and cover our annual website hosting costs.
About the Contributors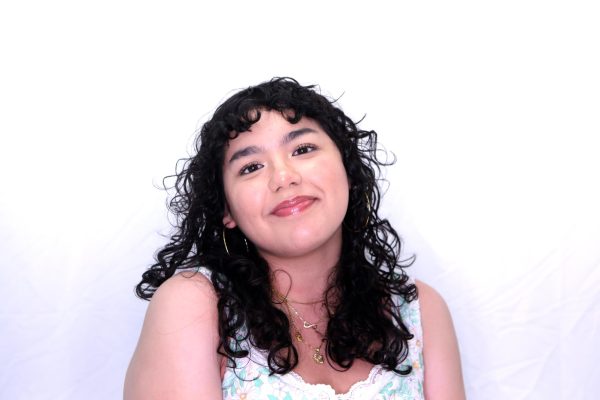 Miley Araujo, Opinion Editor
  Araujo grew up in Sanger and went to Madison Elementary, Washington Academic Middle School and currently attends Sanger High School. She has three...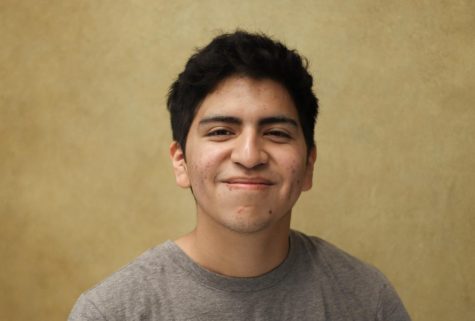 Aaron Castro, Reporter
Aaron Matthew Castro was born in Fresno and was raised in Sanger  He was born on June 16, 2005.  He currently attends Sanger High School, but also he...