Green Team makes a difference
Service club creating change one clean up at a time
At Sanger High School, a club is producing change.
Green Team is making our community not only better but also letting it flourish. Green Team has been around for "less than 10 years" and was formed around the idea of making a difference by bringing people together for a common cause.
Arpanjot Dosanjh, president and a senior, states that their "purpose is to bring together like-minded environmentalists and to clean our community."
Dosanjh has been Green Team's president for two years and is also involved with "band, youth court, and SkillsUSA." Dosanjh has plans to go to college after graduating high school.
Jasleen Kaur, a senior, adds that "the goal with our club is to promote environmentalism on and off campus."
Kaur is an active club member as well as the Green Team's vice president. She has been with Green Team since her sophomore year, and is also involved in the theater department.
After graduation, she will be majoring in Bioengineering, and she is interested in entering the field of medical research.
"We have been able to get a lot of students involved in community service that otherwise might not have thought of doing it," said Kaur.
Valeria Aceves, Green Teams secretary, and a junior, states that their club is making a difference by helping "their neighborhoods become a cleaner space."
Aceves, like Dosanjh, has also been involved in other activities aside from Green Team, "I do speech and debate and other climate activism outside of school." When she graduates she hopes to study and work towards becoming a doctor.
Aceves joined Green Team during her freshman year of high school.
"The Green Team helps clean up neighborhoods or parks every month," said Aceves. "We help our cities be prettier and more eco friendly. We also help the seniors at our school receive the senior hours they need."
Dosanjh said Green Team's activities include cleanups, a banner drop and the club plans special activities to celebrate Earth Day in the quad.
They also already completed three cleanups this year. They plan a clean up in the community every month.
"On top of in-school activities and raising environmental awareness, we have completed a few cleanups locally," said Kaur.
Clean up days are not limited to Sanger. They have also worked in Sunnyside and Woodward Park, according to Kaur.
"Our club has cleaned our community while encouraging others to clean as well," said Dosanjh.
Club members have big goals for the future.
"Our club has plans to continue our cleanups, create a garden in front of the library, and to promote environmental wellness at Sanger High,"said Dosanjh.
Aceves encourages people to join the club because it is enjoyable.
"Overall, the Green Team is a super fun club. After cleaning, we have potlucks and play games," said Aceves, "People should join if they are interested in making new friends or receiving service hours."
Dosanjh welcomes new members.
"If anyone cares about the environment and is not already in Green Team, they are welcome to join."
Leave a Comment
Your donation will support the student journalists of Sanger High School. Your contribution will allow us to purchase equipment and cover our annual website hosting costs.
About the Contributors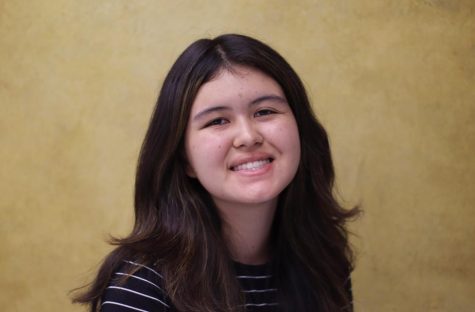 Reyna Plascencia, Reporter
Reyna Plascencia was born and raised in Sanger. She went to Reagan Elementary, then transferred to Fresno Christian for sixth and seventh grade and ended...
Shyla Perez, Photo Editor
Shyla Perez is the oldest of three siblings. She was born in Fresno and raised in Sanger. She is currently attending Sanger High School as a senior. Her...