AVID students eager for knowledge
If you are one of several students with a heart set on college after graduation, then AVID is the right program to help get you get ahead on the road to your dreams.
Advancement Via Individual Determination, or AVID, is an elective class for students who have a strong desire to take rigorous classes in high school and are planning on attending a four-year college, according to coordinator Kris Boyer, who added that many are usually the first in their families.
The acronym AVID was inspired by the Latin root "avidus" which means eager for knowledge.
"AVID benefits students by preparing them for the future by teaching them note-taking, organization, collaboration, and higher levels of questioning skills," said Boyer. "Students also research colleges, apply for scholarships and learn about possible career options. Students also have the opportunity to attend college field trips."
Sanger High had an AVID program many years ago and it was brought back the 2022-23 school year.
According to Boyer, there are currently two AVID elective courses offered at Sanger High but the goal is to grow that number each year.
"AVID students are motivated to learn for the purpose of being college and career ready," said Boyer.
Haylee Ortiz, a student at Sanger High School, has been involved with AVID since seventh grade.
She described AVID as an academic, a family-like community and full of educational opportunities.
"AVID has helped me in some pretty tremendous ways, I can't lie," said Ortiz. "Working with classmates on work for other classes and just helping each other when we are struggling is a huge help for everyone."
AVID students use a learning model called WICOR which represents: writing, inquiry, collaboration, organization and reading, according to Boyer.
Students learn to collaborate with their peers through the AVID tutorial process by working together with students who have the same subject classes.
They clarify what is being taught and they also work closely with college tutors who assist them when needed.
In addition to the AVID elective course itself, there are many AVID strategies that are beneficial to all students and those will most likely be incorporated into the school's Advisory in the future, according to Boyer.
"AVID students work hard, but have lots of fun in the process," said Boyer. "The SHS AVID program students and staff are like one big family!"
Ortiz said there are many different advantages to joining AVID.
"When I apply for colleges I can get a discount of application costs and am more considered as an AVID student. AVID students get to experience colleges with research and even field trips as well," said Ortiz.
Boyer described the program as motivating, beneficial and inspiring.
"I took AVID freshman through sophomore year and it changed my outlook on education and boosted my GPA allowing me to graduate high school and attend college," said World Literature teacher Ryan Morrow. "Without AVID I would likely not have a college degree and certainly not be working at SHS as an educator."
Morrow, a former AVID student at Sanger High, described the program as "organizational skills to success." He said the program has been incredibly useful and helped him better understand how to organize and balance school with his personal life.
"If a student is considering college or trade school, I would push for them to take it. Even if they aren't certain they will attend post-secondary education," said Morrow. "Having organizational skills opens many doors of opportunity for success in life after high school."
Ortiz said her AVID class is the one she looks forward to most when she gets to school each day.
"The class is filled with such amazing people, I would 100% recommend students to take the class," said Ortiz. "I have made many friends in my AVID class and it has changed my life."
Leave a Comment
Your donation will support the student journalists of Sanger High School. Your contribution will allow us to purchase equipment and cover our annual website hosting costs.
About the Contributor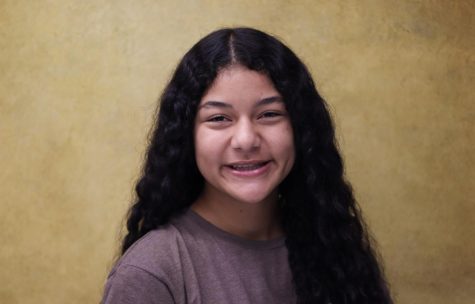 Shiloh Delgado, Reporter
Shiloh Delgado was raised in the city of Sanger. Before going to Sanger High School, she attended Madison Elementary and Washington Academic Middle School....