Review the changes in transportation
Piecing together the new rules because 'riding the bus is a privilege not a right'
Sanger Unified's transportation department was forced to make changes that impact how students get to and from school this year.
The alterations in schedule and policy had to be made in order for the district to be compliant with the new time frames under California Senate Bill 328, which required secondary schools to start no earlier than 8:30 a.m. while still meeting the minimum amount of instructional minutes each school must meet.
One of those changes is that students must now get passes in order to ride the bus.
Joy Frantz, the Director of Support Services, Transportation who has been a bus driver for 35 years, said passes ensure the well-being of students.
"Bus passes are part of the new ridership system which adds additional levels of safety, security and efficiency," Frantz said.
It has been a learning experience for students and parents.
"I got kicked off the bus for the rest of the year," said freshman Lilliana Kirkorian, who lives a few blocks away from John Wash, said she was asked to leave a bus on Nov. 2 because she didn't have a bus pass. "Some dude came and talked to me but by that point the bus was gone and I basically had to find my own ride home."
Senior Henry Alcaraz was also kicked off the bus for not having a bus pass.
"What happened to me was I had to get escorted off the bus and had to wait hours to get picked up," said Alcaraz.
"Transportation is available for all students that are eligible according to board policy," Frantz said.
Students in the John Wash, Lone Star, and Sequoia area are only allowed to ride the bus if they are seniors.
"The 'Senior Buses' are for the seniors that attend Sanger High School due to the fact that Sanger West High School does not have seniors on their campus," said Frantz
Transportation this year has had numerous changes to try and make the department flow better.
Frantz further explained that as a result of recent law changes, SUSD has worked collaboratively with school site principals to develop a schedule that would ensure compliance with the new time frames for secondary schools and adjust remaining schools start and end times accordingly.
"All of the work was done to ensure compliance with SB328 and SUSD board policy," said Frantz.
Future students can expect to see more changes from the transportation department.
"School transportation is a fluid situation. The majority of routes are consistent for the school year. If there are changes it is a result of students who move in or out of a transportation area. If law changes, we will need to comply with any new changes," Frantz said.
Some students still aren't fond of the bus passes.
Kirkorian said she likes "nothing" about the passes.
However, Alcaraz said that he likes that "they are safer for students. Not only that, but it is convenient to carry."
Additionally, Frantz thinks it is in the best interest of the students.
"I think it is the best interest of our students for their safety and security," said Franz. "Additionally, this system will allow for more efficient routing, bus stop coordination, overloads and maintenance procedures."
If a student forgets their pass, the bus driver can manually "load" and "unload" a student from the tablets installed in the bus, Frantz said.
Alcaraz also said that if you lose the pass you have to pay $5 to get a new one and ride the bus, and if you don't have your pass, you get a warning to start, before you get kicked off.
Since getting kicked off the bus, Kirkorian now has to wait for a ride home.
"It used to be my brother but soccer season started so he can't take me anymore. My mom comes when she can and so does my grandma but they won't always be able to take me. Some days I'm gonna have to wait at school super late for my brother's practices to end," said Kirkorian.
Students are getting frustrated because some of them are still developing the concept of the bus passes.
"Overall, I just don't get it. It's really irritating that there's a bus that practically goes to my house but I'm not allowed to go on it. I fully understand that there won't be a route for me next year but there is right now so I just don't get why I'm banned from taking it," said Kirkorian.
Leave a Comment
Your donation will support the student journalists of Sanger High School. Your contribution will allow us to purchase equipment and cover our annual website hosting costs.
About the Writer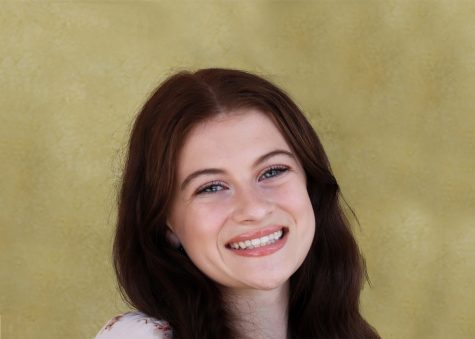 Christianna Schiotis, Editor in Chief
Christianna Schiotis, a senior at Sanger High School, was born and raised in Fresno. Before she started school, she was constantly in and out of apartments,...