Finding ways to do more for people you love
Clay Manning runs to raise money for cancer research
Cancer is the second leading cause of death worldwide, according to cancer.org. Although the number of deaths caused by cancer has dramatically decreased over the years, universities, scientists and institutes continue to work to find a cure.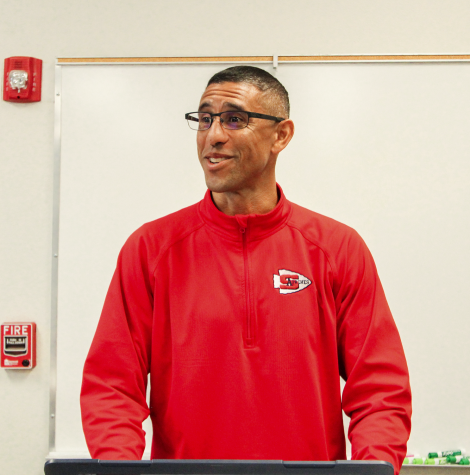 The London Marathon is an annual race for people all over the world to show support for different charities.
Clay Manning, a psychology teacher and a coach, recently applied to the London Marathon to help support and raise money for the Institute for Cancer Research.
"The charities that I reached out to, mental health and the American Institute for Cancer Research, all have meaning for me," said Manning.
Manning's mother was recently diagnosed with cancer, which motivated him to run his upcoming marathon.
"My mom's recent cancer diagnosis inspired me to want to raise money for cancer research," said Manning.
The London Marathon is one of the six major world marathons that Manning plans on competing in to continue to raise money for cancer research.
"I am attempting to compete in all six. Chicago, New York, Boston, Berlin and Tokyo are the others. I have completed Boston and four other major marathons for a total of five," Manning said.
The Sanger teacher is an avid runner and has competed in numerous marathons, but the major ones caught his attention in 2018 when he tried to qualify to compete in the Boston Marathon.
"There are lots of charities available with spots into the races. For me, if I was going to run for charity, it wasn't going to be just as a means of settling into the race," said Manning.
Sean Marzolf, track and field and cross country coach has worked with Manning for years and describes him as "dedicated, goal oriented and focused."
Manning usually finishes in the top 10-15% overall and in his age group in larger, more competitive races.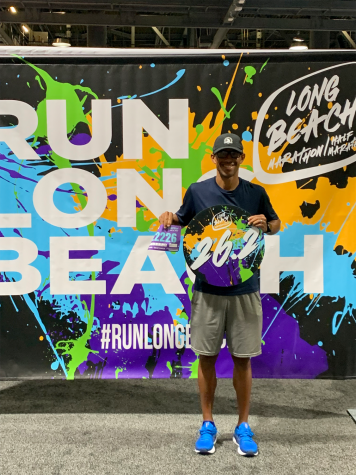 "The best I've placed is 20th overall and first in age group at the Long Beach Marathon. Also in the case of London, I have the opportunity to raise more money for a really good cause, while accomplishing major goals," said Manning.
In order to place well, Manning undergoes a lot of training. "The marathon is a common and popular distance in endurance running the world. I use different types of runs, some slow, some fast, to increase my fitness. I am currently running nearly 80 miles a week in my training," said Manning.
Manning is a part of the Bandoleros Running Group, but states that he doesn't train with them.
"I run almost every day, sometimes twice a day at the peak of training. On the weekends I try to find people to run with," said Manning.
While he is always striving to be a better husband, father and teacher, Manning said he has big goals for the future in running.
"I would eventually like to complete ultramarathons up to 100 mile distance and an Ironman Triathlon," said Manning.
Manning has been teaching for 17 years and 15 of those at Sanger High School. In his previous years, he coached football, soccer and track and field; he now coaches cross country.
"I enjoy helping athletes and teams achieve things they did not think were possible. Also loved having great relationships with athletes and other coaches," said Manning.
Manning appreciates coaching and all of his students, even if it takes away some of his time at home
"Never hated coaching, but the time commitment did result in a lot of time away from family and missing other important events," Manning said. Manning is married with two kids, Brandon, 11, and Drew, 9. He enjoys spending as much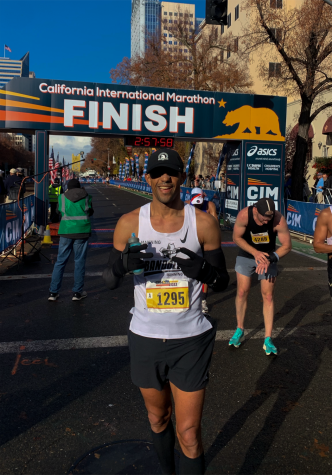 time with them as he can.
"My hobbies are spending time with family, running and completing projects around my house," said Manning.
Manning thoroughly enjoys running, specifically trail running. "It is really tough to explain because fun doesn't really describe it. It is a sense of fulfillment, completion and accomplishment after even finishing the easiest of runs. It just feels good. I do races of varying distances right now to prepare for marathons," said Manning.
Marzolf said Manning has given a lot to the school, track program and people of Sanger.
"He has been a valued coworker, colleague and friend for the years I have been in Sanger," Marzolf said. "We thank him for his time and dedication and appreciate his continued support. We all wish him the best of luck in his marathon."
Leave a Comment
Your donation will support the student journalists of Sanger High School. Your contribution will allow us to purchase equipment and cover our annual website hosting costs.
About the Contributors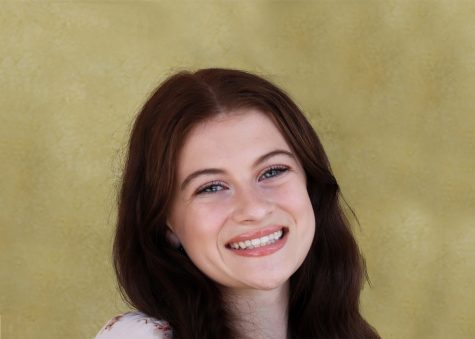 Christianna Schiotis, Editor in Chief
Christianna Schiotis, a senior at Sanger High School, was born and raised in Fresno. Before she started school, she was constantly in and out of apartments,...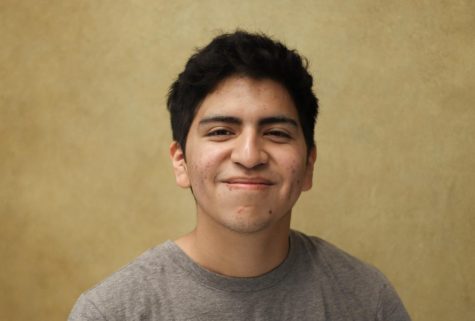 Aaron Castro, Reporter
Aaron Matthew Castro was born in Fresno and was raised in Sanger  He was born on June 16, 2005.  He currently attends Sanger High School, but also he...