Asian Club knows how to have fun
Sanger High School's Asian Club is an active and great way to interact or meet with your peers.
"To be with friends, to make new friends, to experience new and exciting things, to see beautiful faces and places, to travel to new destinations near and far, and to build lasting relationships," said Mouaber Mouanoutoua, a math teacher and advisor of Asian Club.
This is Mouanoutoua's first year being in charge of the Asian Club and has grown to enjoy it.
"To be honest, I was not very inspired to be Asian Club Advisor at first. However, as I have gotten to know the officers and the members, they are the ones who inspire me to help make Asian Club be a positive influence," said Mouanoutoua.
Joining the Asian Club also allows you to be more involved with the school as well as your classmates.
"You'll be more involved around school and it's a nice way to get to know your peers as well as have fun," said Nicole Yang, senior and president of the Asian Club.
The Asian Club also gives you the opportunity to be a part of another 'community' inside the school.
"It is another community for everyone to join, meet new friends and grow together as a community. Not only do we meet new people in our school but we have chances to meet other students from other Asian Clubs in our city," said Kylee Lee, senior and activities director of the Asian Club.
Being a member of the Asian Club, is being included. It creates a safe environment where students can go to be themselves and enjoy themselves and make more memories.
"The club impacts the school by creating a place for members and even students who aren't in the club to join and feel included.
The club is always open to all ethnicities and welcomes everybody," said Lee.
The Asian Club plans fun activities and events for their members to enjoy themselves and make memories amongst each other. One of their recent and popular events, the Valentines Banquet, was hosted recently on Feb. 11. This event had food, games, music and other things that the club members and their guests were able to enjoy.
"There was food like egg rolls and teriyaki chicken with rice and steamed broccoli. There were games for singles and couples," said Cody Vue, a senior and member of the Asian Club.
In order to host these events, the Asian Club has to do some fundraising.
"A way we fundraised was by doing holiday grams and having club gatherings at local businesses. An example would be our Cal-Skate fundraiser where we invited family, friends, and other schools," said Yang.
Yang, who has been a member of the Asian Club for several years, was inspired by past upperclassmen to
join the club and is now president.
"I have been a part of the Asian Club since sophomore year. What made me want to join the club would be all of the past upperclassmen.
"They made the club look super fun, inclusive, and interactive. Along with all of the events the club had during school and outside of school," said Yang.
Members of the club make some of the best memories participating in the club's activities.
"My favorite memory of the club this year so far was the Social Potluck we attended that was hosted by Clovis East's Asian Club," said Lee.
Yang also has created some great memories
being a part of the Asian Club.
"My favorite memory from this club would be many of the potlucks we had and mainly being able to host the yearly Valentine's banquet," said Yang.
Mouanoutoua recommends students to join the Asian Club.
"It allows students to experience the many cultures and appreciate the diversity we have at Sanger High. Come check out Asian Club," said Mouanoutoua.
Leave a Comment
Your donation will support the student journalists of Sanger High School. Your contribution will allow us to purchase equipment and cover our annual website hosting costs.
About the Contributors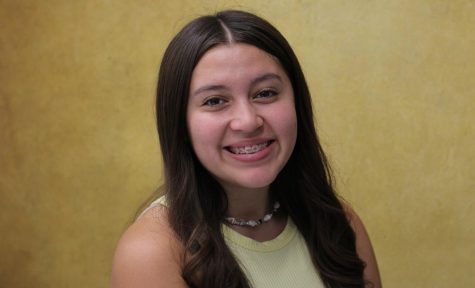 Alexis Renteria, Reporter
 Alexis Renteria, is a 17-year-old senior who attends Sanger High. Renteria and her three younger brothers were raised by their mom, Melissa Rivera, in...
Shyla Perez, Photo Editor
Shyla Perez is the oldest of three siblings. She was born in Fresno and raised in Sanger. She is currently attending Sanger High School as a senior. Her...