Sanger High's food pantry for every student
School leaders are committed to making sure no students go hungry at Sanger High.
Hua Rusca, Foster/Homeless Youth Counselor is located in Room 1209, where there is a food pantry accessible to all students in need.
Rusca said the food pantry was created for our Sanger High students after she found many students had apologized for being hungry during counseling sessions.
"I had students who shared that they're saving their lunch for their younger siblings," said Rusca.
Over half of Sanger High students are on free or reduced price lunches which was the inspiration in creating a place for students to receive food and support.
"We have a little over 60% of our students who are on free or reduced price lunch and so I wanted to create a food pantry here on campus to address food insecurity," said Rusca.
Roberto Munoz, Guidance Instructional Specialist, said officials want to reach as many students as they can who can benefit from the food pantry.
"The food pantry was first started by Mrs. Rusca as she noticed a need on our campus for our students. We looked at some student information about how many students may struggle with food insecurity."
Although the food pantry is open to all Sanger High students, there is a process for participating and no one has to know.
"The pantry is accessible to any Sanger High students," said Rusca. "Students who want to access the food pantry would sign in at the computer or use their phone to scan the QR code provided and fill out the Google doc each time they access the food pantry.".
One student, who goes to the food pantry frequently, said it is beneficial to her and her family.
"We can use a lot of food," she said. "I've never seen anything like this and it is free."
Since it opened last semester, a lot of students have visited the food pantry.
"So far we have 324 students who access the pantry thus far since we opened on Nov. 15," said Rusca
Even though accessibility is a priority, there are only certain days that the food pantry is available.
"We open on Tuesdays and Thursdays from 3:30 p.m. and 5 p.m. If a student is unable to access the food pantry due to time, they can always reach out and come by the food pantry by appointment to select some items to take home," said Rusca.
There are many ways for other Sanger High students to volunteer help or donate to the pantry. A food truck delivers on the second Tuesday of each month and Rusca is looking for volunteers to help sort and organize the food.
"We have a partnership with the Central Community Food Bank so donation from the community is not necessary," she said.
The food bank provides the school with an allowance to spend each month for food to sustain the campus food pantry.
Rusca has seen how the growth of the food pantry has positively affected the students.
"I can see the food pantry expanding to provide other needs for our students," said Rusca.
Due to how large the pantry has grown, Rusca has students who regularly assist her.
"We have one student who helps after school through the workability program and seniors who volunteer at the food pantry for their community service hours," said Rusca.
Along with being able to help students with food insecurity, Rusca also has goals for the future of the food pantry.
"One of my own goals is to have a one stop resource on our campus that can provide the basic necessities for our students so they can focus on their academic achievement instead of worrying about their next meal," said Rusca.
Leave a Comment
Your donation will support the student journalists of Sanger High School. Your contribution will allow us to purchase equipment and cover our annual website hosting costs.
About the Contributors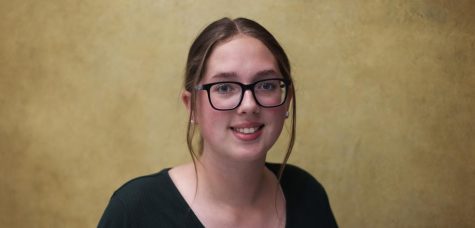 Emma Dennis, Copy Editor
Emma Dennis grew up in a small town called Yuma, Arizona and attended Alice Byrne Elementary and later moved around all through middle school. She has...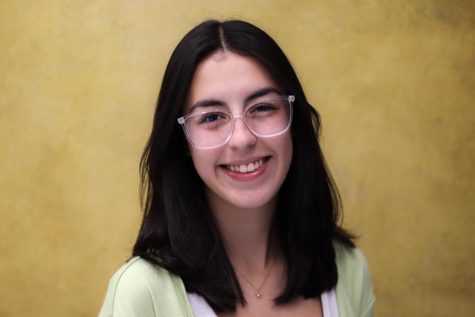 Valeria Munoz Reyes, Photo Editor
Valeria Munoz Reyes is a senior this year with hopes of graduating. Reyes grew up in San Juan De Los Lagos in Jalisco, Mexico. In 2014, when she was nine...